According to the 2015 Holiday Vehicle Theft Report by the National Crime Information Center, Labor Day and New Year's Day were the 2014 holidays when the most cars were stolen. But just closely behind New Year's Day was Halloween, with 2,010 reported car thefts that day.
Holidays prompt people to do things differently, and it may cause people to take chances they might not ordinarily. So it's essential that car owners don't let their guard down just because everyone's in costume, or because you're parked outside a great party at a friend's house.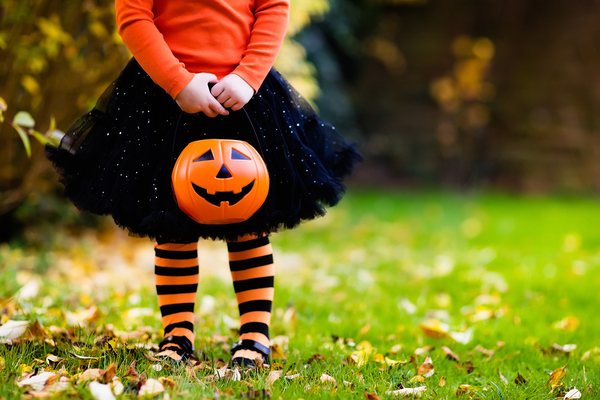 Did you know Halloween is prime time for automobile theft?
Why Halloween?
The main reason Halloween auto thefts are so prevalent is the main reason thefts are more common on other holidays: people do things differently. When you're out of your normal routine, you might be tempted to leave your car running while you walk your child to your neighbor's door trick-or-treating. Thieves know when people are likely to become lax about securing their cars, and are ready to pounce when the opportunity strikes. And, of course, Halloween can be a night of "tricks" as well as treats, when people may be more relaxed and willing to pull a prank like taking a car. The lesson is, don't neglect automobile security just because it's a fun holiday.
Prevent Auto Theft on Halloween, or Any Other Day
Do the things you do the other 364 days of the year to keep your car secure. Lock it, keep it in your locked garage if possible, and outfit it with anti-theft devices if you live in a theft-prone area. Review your insurance situation. If you drive an older car that you don't carry collision insurance on, you may not have insurance against theft, either. Know what protection your insurance will offer (or won't offer) should your car be stolen. And when you're out and about, always keep your keys on your person, and never leave valuables in plain sight in your car.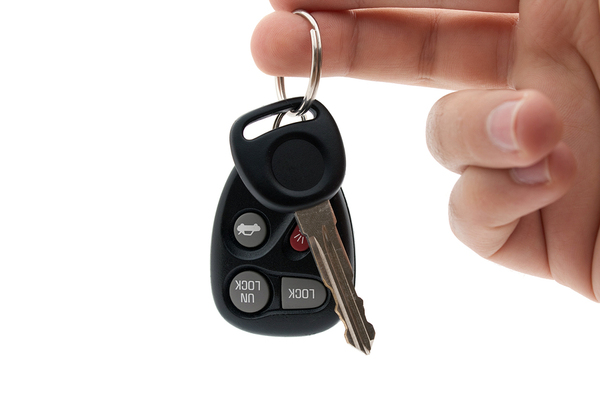 Simple steps like keeping up with your keys can protect you from theft on Halloween.
What to Do if Your Car Is Stolen
If your car has been stolen, phone 911 or your local police department and report it. If you make an insurance claim for your stolen car, your insurer most likely requires that you have an official police report in order to do so. Whether or not your car insurance covers theft, report the theft to your insurer either by phone or online. Even if you're not covered for theft, your insurer should know in case the stolen vehicle is involved in an accident or damage to another car.
Locate the title to your car, and any spare keys, and make a list of personal property that was stolen along with the vehicle. Depending on where you live, the circumstances of the theft, and your coverage, your homeowners or renter's insurance may offer some coverage for personal items that were taken along with your car. If your car is financed or leased, make a report to the leasing company or the lending company right away as well.
Finally, if you're the victim of car theft this Halloween, you can report your stolen car on Stolen911 for free. Our listings last for an entire year and are renewable if necessary, and they are quickly indexed with all major search engines. That means that law enforcement officers who confiscate stolen property can have an easier time matching up the stolen property with its rightful owner. Don't forget your usual precautions against theft of your vehicle, keep your car locked and your keys on you, and you can count on a Halloween that's all treats and no tricks.